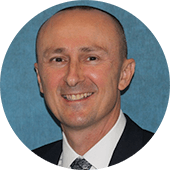 President
Anthony Newman brings a certain international savvy to his leadership role at Metro Cruise Services. Educated in the United Kingdom, Anthony is a Fellow of the Association of Chartered Certified Accountants with a B.S. in Economics. Over the past ten years he has served in general management, finance, strategy and business development positions at cruise line suppliers including Medov Logistics Group in Florida and Intercruises Shoreside and Port Services in the U.S. and Spain. Previously Anthony worked in the M&A departments of TUI Travel PLC and KPMG in the UK where he executed a number of domestic and international transactions.
With a strong understanding of business drivers and commercial, financial and operational experience as a cruise line supplier, Anthony is a great fit for his position at the helm of Metro Cruise Services.
+ View Biography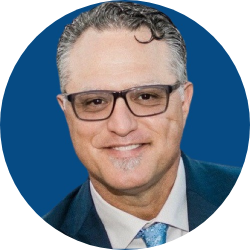 Vice President of Operations
Shawn is a valued member of the Metro team with over 30 years of service to the company. He began his career with Metropolitan Stevedore Co. in 1987 in various roles eventually serving as Superintendent in Wilmington and Long Beach. He was relocated to Anacortes, Washington to start a Petcoke and Sulphur operation in 1998. There he reestablished Metros' footprint in the Pacific Northwest and lead the operation through a nine-year run without an injury or accident. In 2013 Shawn was promoted to GM Operations of Northern California and the PNW based in Stockton; where he led the team, managing highly diverse commodities.
Since 2021 Shawn has led our cruise stevedore operation, overseeing our successful returns to service in all of our ports. He has extensive expertise in longshore labor and oversight of multiple site operations.
+ View Biography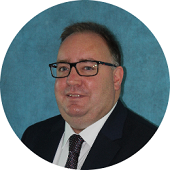 Vice President, Shore Operations
Alex has over 20 years' hands on experience in the hotel and cruise industry. Having held executive positions in both Europe and the USA, Alex has been responsible for identifying and leading critical strategic initiatives to broaden product offerings, develop new revenue streams and implementing streamlined operating procedures focused on improving efficiency without detriment to service levels.
Having joined Metro Cruise Services as VP of Innovation and Efficiency in 2019, Alex has since added oversight of Metro Shore, our ground handling and port agency business, to his responsibilities. Bringing a diverse market knowledge, a dynamic management technique and an innovative vision Alex is ideally suited for the role at Metro Cruise Services.
+ View Biography
Director, Shore Operations
Sabrina joined Metro Shore Services in January 2020 as Director of Operations and now leads our nationwide team delivering high quality ground handling services to our cruise clients.
With 17 plus years of cruise industry experience, Sabrina began her career working directly for cruise lines in South Florida supporting turnaround operations and then gravitating towards leadership roles with third party ground handling vendors. She has spent the last 12 years supporting, developing and motivating ground handling teams in ports across North America for all major cruise lines. She has a great reputation for providing positive leadership and being passionate about delivering great service.
+ View Biography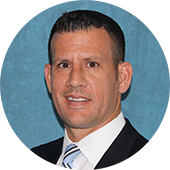 Division President, Security Services
Mike Lee is a graduate of the U.S. Coast Guard Academy and a former Officer in the U.S. Coast Guard. Mike started his civilian career in 2005 with Maritime Protective Services, Inc. as an ISPS/MTSA instructor and consultant. In 2006, Mike joined McRoberts Maritime Security, Inc. as Assistant Vice President, responsible for all cruise and cargo security contracts in the Port of Miami and Port Everglades. In 2011 Mike was promoted to Vice President and made responsible for all cruise and cargo security contracts in New Orleans, Galveston, Los Angeles, Long Beach and Seattle.
In the summer of 2014, Mike joined Metro Cruise Services to lead Terminal Security Solutions, Inc., a maritime security firm specializing in terminal security, MTSA & ISPS consulting and education. Terminal Security Solutions introduced much needed innovation to security services in complete alignment with the high standards of customer service that the cruise industry requires.
+ View Biography